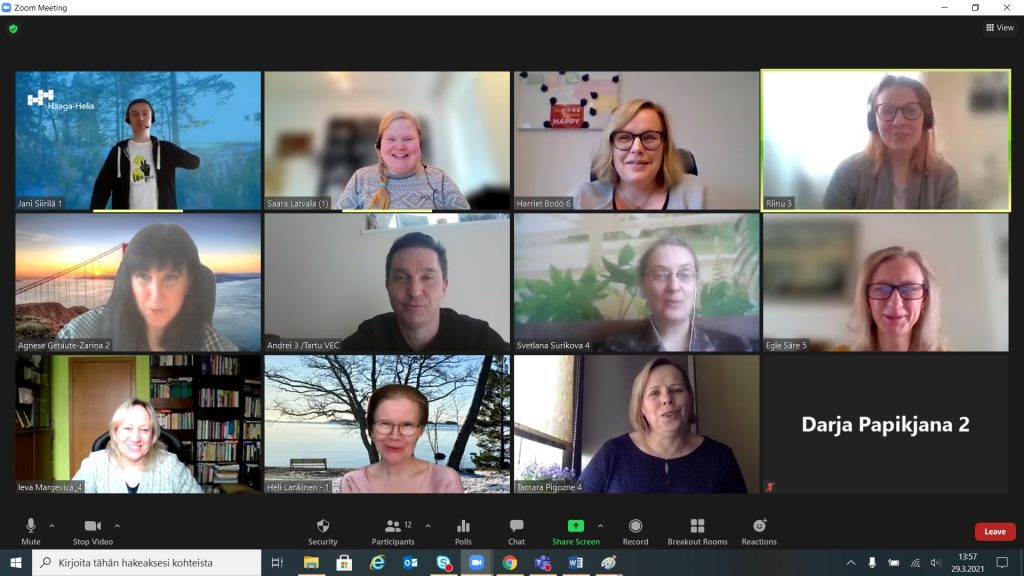 On March 29, another consortium meeting of the international cooperation project Sustainability in Finance (SuFi) was held. In addition to working discussions, the team had an opportunity to celebrate 1-year since the start of the Project.
SuFi project aims at developing a vocational Sustainability in Finance open online module for vocational education and training (VET) by involving students, teachers and stakeholders in new competence and modular development. The outcome of SuFi is an open online finance module available for all vocational schools in Baltic region.
The present consortium meeting focused on the summaries of the second project periood.
During the second project period the module ideation were formed and planned. As part of the preparation of the module team prepared the questionnaire and sent it out in order to get an input from the financial sector. The surveys were sent out at the beginning of November and a total number of 221 people from Estonia, Latvia and Finland responded to them. According to project manager Jani Siirilä, this can be considered a great result. "Our goal was to get at least 200 respondents for analysis, and we exceeded that goal," Siirilä said. At the same time, getting questionnaires back turned out to be more difficult than expected. "The financial sector is associated with strict security requirements. In order to ensure that the respondents have access to the questionnaire, we had to change the survey environment," Siirilä explained. The analysis of the survey results will take place during April.
Work will continue on the development and piloting of the module. The course will be completed and launched in autumn 2021.
Text: Riinu Raim